Learning at Home
Here you can find help and support with homework and learning at home. At Barrow Hill Primary Academy we teach our children to use digital devices to support and show their learning in school. From a young age, children become skilled in using a range of apps, accessing a variety of websites and applying their literacy skills to digital platforms. We also teach children about how to stay safe on the Internet and remind them about kind words and kind behaviour.
For the last few years, we have used the Class Dojo platform to share work, reward success and celebrate achievements. It is also a fantastic resource for communicating with parents and parents communicating with teachers. Class Dojo can be accessed on tablets, phones, laptops or PCs. It is easy to set up and easy to use. Below is a how to guide to get you started.
How to post on class dojo:
First you need to download the app, create an account and connect to your child or children's class or classes. Class teachers have sent out a means for you to connect (check your text messages) however, if your unsure ring the office and a class teacher will call you back.
To post on dojo from your parent account you need to:
1. Click on your profile picture on the left hand side of the screen
2. Click child's name
3. It will ask for parent permission (accept)
4. Click on activities
5. Then scroll to where it says completed or has an add icon underneath the activities your child may have to do and click the plus
6. From there you can choose which option you would like to choose to upload a post to your child or children's dojo account.
How to respond to an activity from home using dojo:
Go into the class dojo app
Click on your profile picture on the left hand side of the screen
Click on your child's name
Click on activities
Find the activity your child has been asked to do and click start
Numbots and Times Table Rock Stars
All children have an individual login for Numbots and Times Table Rock Stars.

Numbots is a platform for children to develop their addition and subtraction skills. NumBots is all about every child achieving the "triple win" of understanding, recall and fluency in mental addition and subtraction, so that they move from counting to calculating.

Times Tables Rock Stars is a carefully sequenced programme of daily times tables practice. Each week concentrates on a different times table, with a recommended consolidation week for rehearsing the tables that have recently been practised every third week or so.
This format has very successfully boosted times tables recall speed for hundreds of thousands of pupils over the last 8 years in over 16,000 schools - both primary and secondary - worldwide.
All children are encouraged to practice their mental maths skills daily - Numbots and TTRockstars provide a fun, engaging way to help you achieve this goal at home.
Boom Reader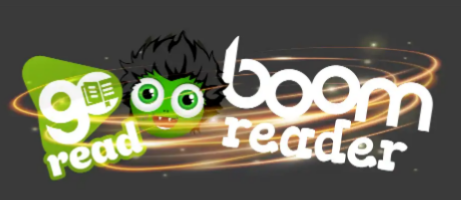 Children each have an online digital reading record called Boom Reader (previously Go Read). The digital platform is used to log reading both at home and in school. The platform enables parents to
Keep up to date with your child's reading
Add books from home in a couple of taps
Set a reading schedule to keep on top of reading at home
Help your child design their avatar and spend their gems!
and most importantly - it is designed to track that love of reading we are all trying to develop for our children.